Benefits

Mobile optimized websites increase your visibility
and will drive customer traffic that results in sales.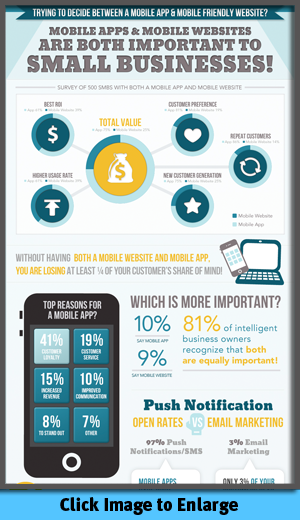 Mobile business apps instantly let your customers stay
connected whether they are online or offline.

Having a mobile optimized website or app will help your business
connect with new customers and retain existing customer loyalty.

Local Digital Media Consultants will work directly with your business,
providing a superior level of customer service at initial contact and into the future.

We are proud to offer complimentary marketing assistance for your business, including:
-creation of QR codes
-window and counter displays

We also offer flyers , brochures and other print materials as well as direct mailing and advertising options at a discounted rate.
Secure data storage uses the latest in data encryption technology.
-data backups are performed daily, weekly and monthly to ensure your data is never lost.
...and so much more!